Thanks for printing! Don't forget to come back to Zerorez Las Vegas for fresh content!
Friends - The Musical Parody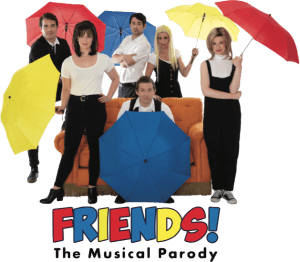 Please complete the form below and provide a current shipping address.
Zerorez is not responsible for incomplete or inaccurate form submissions or addresses. Friends the Musical Parody tickets are limited and not guaranteed. Promotion not valid with any other offers. Submission may be rejected if other offers or promotions have already been honored. Limit of 1 voucher good for 2 tickets per customer. Fulfillment will be based on a first submitted, first fulfilled basis. Zerorez reserves the right to cancel the promotion at any time. If you have any questions, please feel free to contact our office at 702-745-8756.
Friends
The Musical Parody


Please complete the form and provide a current shipping address.
Paula S.
"I had doubts that anyone could get my carpet really clean: it was badly stained with animal stains and foot traffic. Rob from Zerorez completed an evaluation and made recommendations then got to work. The transformation was incredible! All stains are gone, the carpet looks new! I am very pleased with both Rob and Zerorez, will use them exclusively going forward and will spread the word to my friends and neighbors."

Star L.
"Reggie was on time with everything. Friendly, explained some issues I had with my grout. Worked in a timely manner and I will be making another appointment to finish my grout cleaning. 100 sq. Feet that was done looks brand new 👌 thank you Reggie"
Cicely M.
"Rob was very friendly and efficient. He set up, cleaned my 3 rooms, 3 piece sectional, cleaned up and left all within a 2 hour time frame. My carpet and sectional both look brand new and smell fresh. Thanks Zerorez for great customer service!!!!"